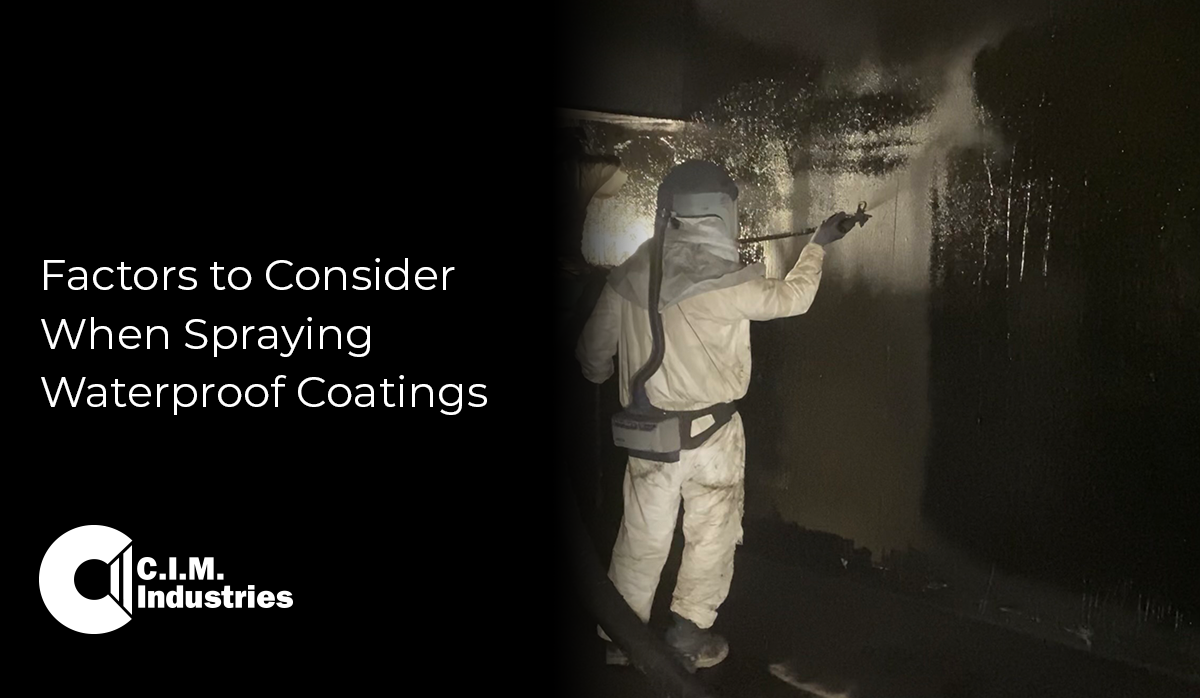 Industrial waterproofing projects require a specialized coating system to meet specific coating specifications. The size and scope of work will influence the application method of these coatings.
For this discussion, we will review factors to consider when spray-applying waterproof coatings on large-scale projects and the types of spray equipment needed to apply waterproofing materials. Projects with an abundance of vertical walls, overhead surfaces, and minimal risk for overspray are generally excellent candidates for utilizing spray equipment.
Typically, the spray equipment used for waterproofing products can be classified as airless, air-assisted airless, or plural component spray equipment. Always use equipment recommended by the waterproofing material manufacturer.