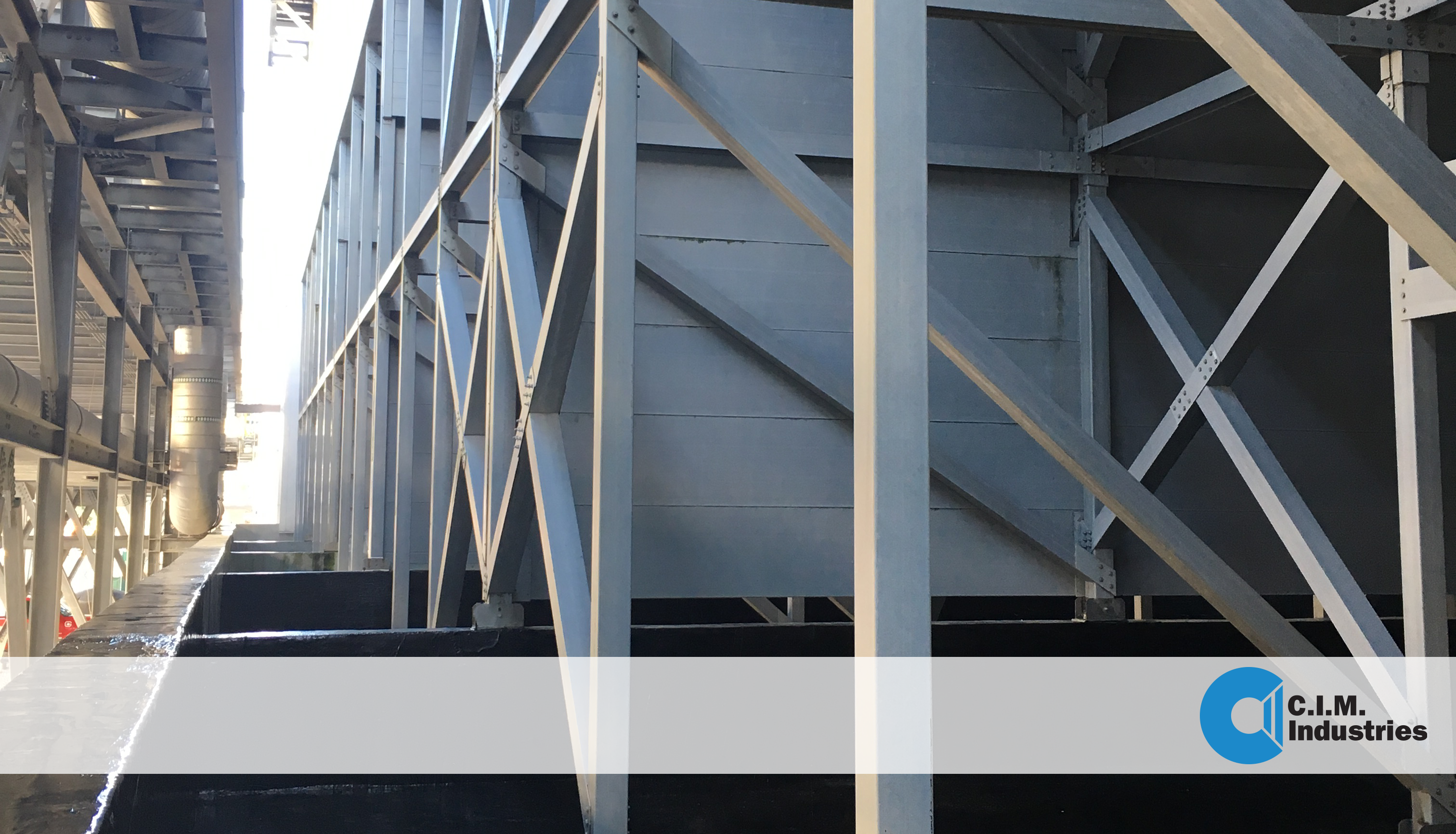 Cooling towers are often considered a challenging environment for coating systems.
They are a key component of refrigeration systems and are commonly found in industries such as electric power generation plants, chemical processing, steel mills, and many manufacturing businesses where process cooling is necessary. They are responsible for cooling water generated from industrial or HVAC (Heating, Ventilation and, Air Conditioning) comfort cooling processors. Cooling towers provide cooled water for air-conditioning in airports, schools, hospitals, or hotels and other large commercial buildings.
Because towers are a critical component of the heating and cooling system within the industry or business it serves, routine maintenance is critical to their long-term performance. When a cooling tower leaks, the system does not operate efficiently, and leaks can cause damage to the building components located near to the tower. One means of extending the service life and performance of a cooling tower is to install a seamless, liquid applied membrane system to line and protect the components of the tower.
Coatings provide protection to the cooling tower's basin, sump, side walls, distribution deck, and other components. Common applications include:
Field Erected Towers
Packaged Towers
Distribution Decks
Collection Basins
Ice Storage Tanks
Chilled Water Tanks
Condensate Pans and Air Handlers
Coatings applied to the interior of a cooling tower are exposed to constant immersion, water treatment chemicals, abrasion during cleaning, thermal movement, and extreme temperatures. CIM's urethane coating and lining system is engineered to provide long term protection against corrosion and leaking commonly found within cooling towers.
Related article: When To Use a Moisture Tolerant Primer

Here are some of the benefits of a high-performance coating such as that manufactured by CIM Industries:
Withstands greater than 300% elongation; will flex and move with the substrate
Forms a tough, permanently bonded and impermeable rubber-like barrier
Bridges cracks in concrete up to 1⁄4-inch-wide and small holes in steel towers
Resists fungus and micro-organism formation with a lining that is resistant to chemicals and abrasion
Complies with most VOC regulations and emits low odors during installation
CIM coatings can be installed in one day, allowing for the cooling tower to return to service after 24 hours
Keeps cooling water where it belongs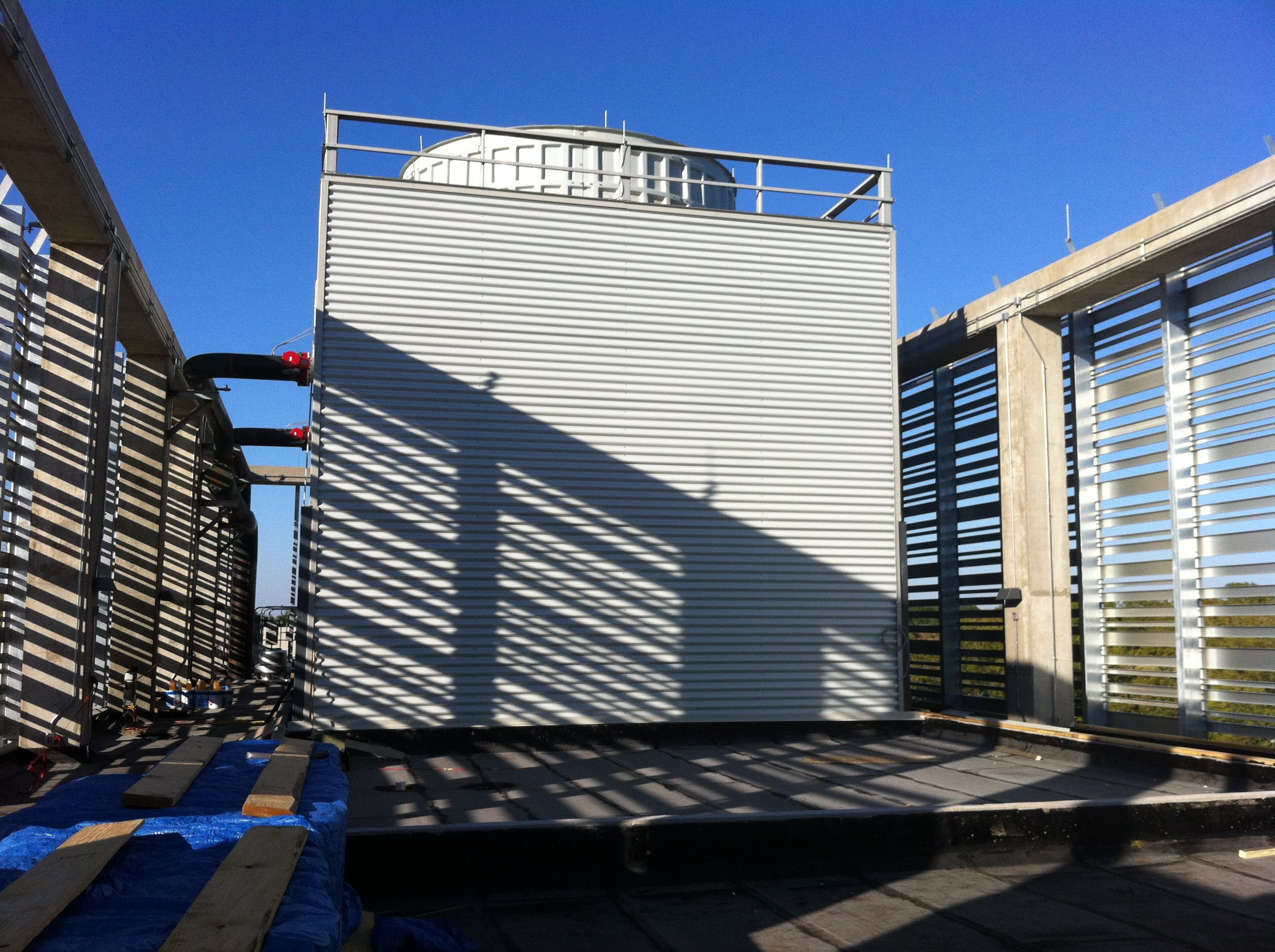 When considering a protective coating or lining for new, aging, packaged, field erected, concrete and steel cooling towers, CIM Industries has the solution.
Related article: Concrete Surface Preparation Methods When You Can't Sandblast
CIM's two-part urethane fluid applied liners and coatings have been keeping liquids where they belong for over 50 years. Our team of technical consultants is available to assist you with product information to meet your coating needs, please contact us.
Other related articles: How to Dry Concrete Prior to Coating Application