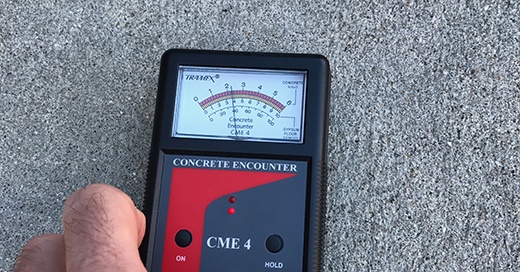 Coatings fail to bond to concrete for two reasons:
Lack of sufficient surface profile.
Moisture in the concrete
Today, most coating manufacturers require concrete substrates to be dry (<5% moisture content) with low vapor transmission (< 3-5lbs per 1000 sq. ft./24 hours) before applying most types of membranes. This applies to both new and existing concrete substrates, although each may have its own set of moisture-related problems. For example, a 90-year-old poured-in-place partially buried concrete tank may face an entirely different set of circumstances from a newly constructed concrete slab with a steel tank mounted on it. Ultimately, the concrete needs to be dry prior to coating.