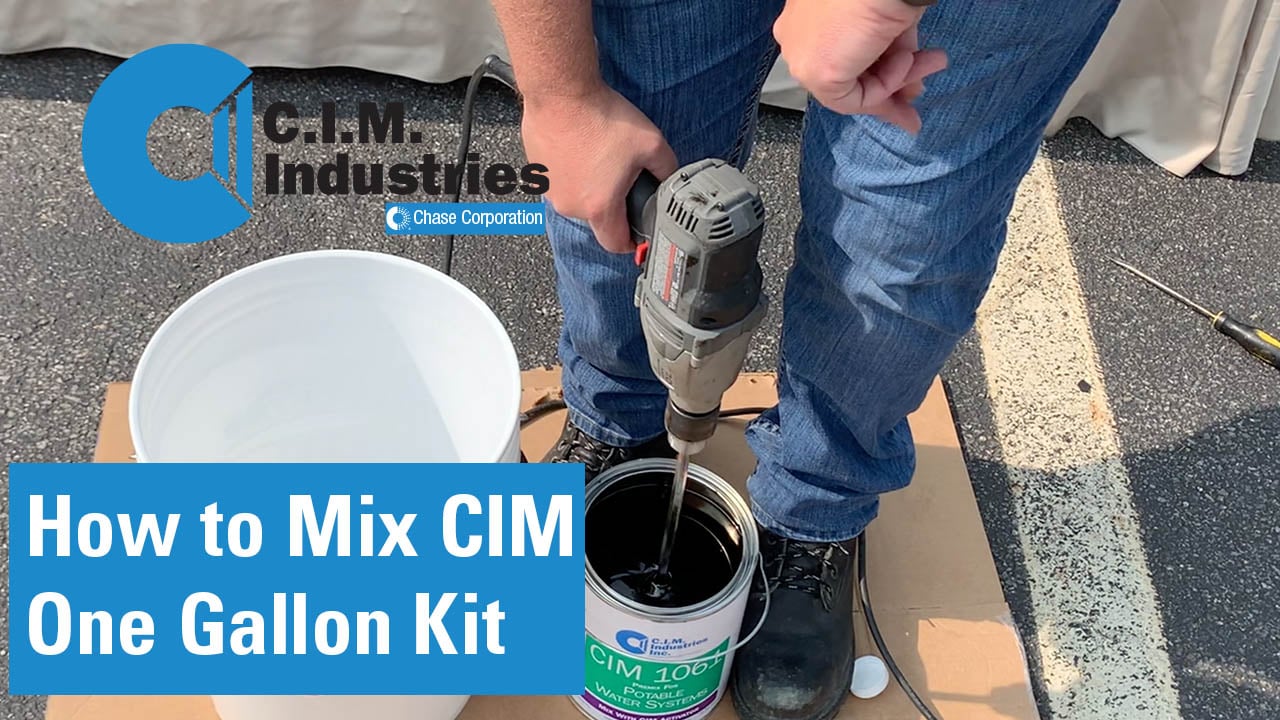 It is critical that the appropriate amount of CIM Activator be mixed with the appropriate amount of CIM Premix. Therefore, each CIM product comes packaged with pre-measured quantities of Activator and Premix.
Each pre-measured container has a color-coded label to assist with identifying the appropriate Premix and Activator.
Related article:
How to Select the Right CIM Activator & Premix
Requirements:
One-gallon can of Premix are to be mixed with the appropriate bottles of Activator, and five-gallon pails of Premix are to be mixed with the corresponding jugs of Activator.

One and only one bottle/jug of Activator must be used for each can/pail of Premix product.

For 5 gallons pail a ½· drill (at least 5 amp and 500-900 rpm) and appropriate mixing paddle should be used to mix all CIM products. One gallon kit can use a smaller drill.

One-gallon cans should be mixed with a 3" spiral blade (see Figure 1) and five-gallon pails with an 8" mud mixer (see Figure 2).

All products are to be mixed for three minutes.
Watch the explainer video
To assure proper and thorough mixing with minimal manpower, C.I.M. Industries recommends using a Mixing Jig and Timer (mixing Jigs can only be used for 5-gallon kits and cannot be used for CIM 1000 TG). When using a Mixing Jig, cut the mixing paddle shaft so the bottom of paddle is between one quarter inch and three-quarter inches from the bottom of the pail. Different CIM Premix products may have different pail heights.
More requirements:
Fan blade or rod style mixers are not to be used (see Figure 3).
Spiral mixers may be used only for one-gallon cans (see Figure 1).
Never mix CIM products by hand!
Mixing Jigs should not be used on CIM 1000 Trowel Grade.
Do not thin! If material is too viscous, it should be warmed to 75 F to 95°F.
Do not mix water or air into the pail.
CIM Activator is not a catalyst! Do not add more or less than one bottle of Activator to each pail of Premix! Changing the ratio will alter coating or liner performance.
Keep Premix and Activator at 75°F to 95°F for lower viscosity and easy mixing.