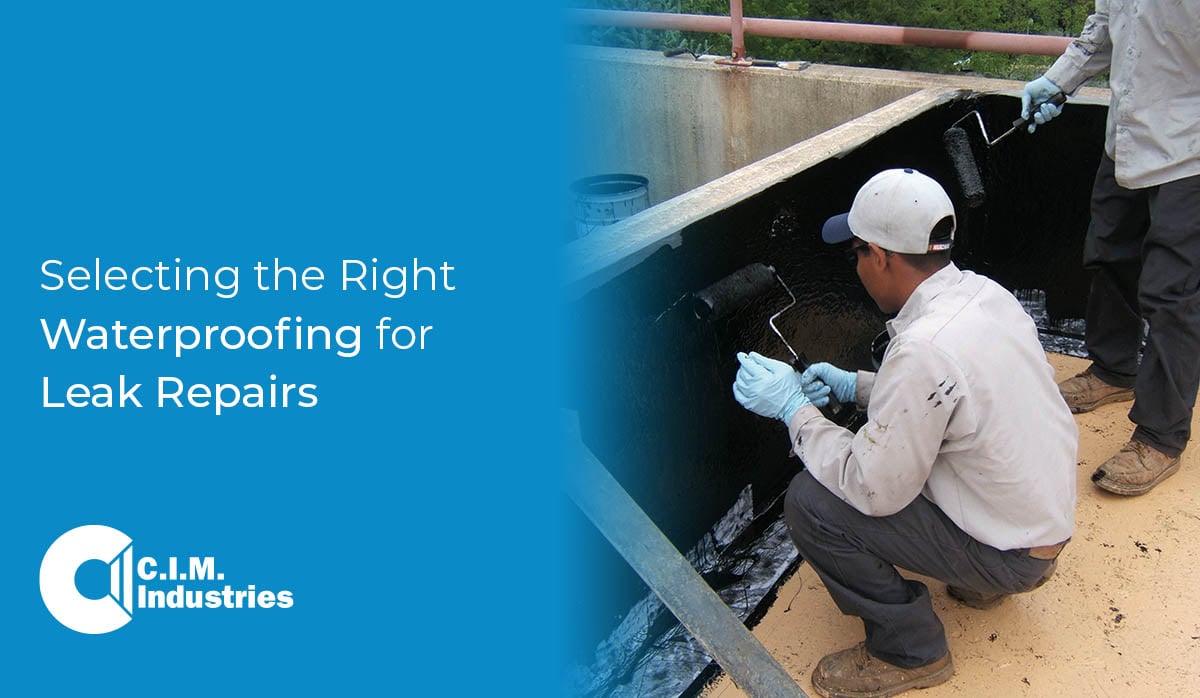 Let's begin by pondering this question: Why is waterproofing given less priority (left out entirely) during the pre-construction planning phase of any commercial or residential projects? This trend is truly baffling as proper waterproofing care leads to innumerable benefits in the long-term life and performance of any construction project.
Related Article: Waterproofing is the Future of Construction
Waterproofing for Leak Repair
Did you know water damage accounts for 20% of all claims filed by homeowners against their insurance policies? Fortunately, these costly damages caused by unexpected weather conditions and water intrusion (particularly those in the property basement) may be avoided with a proper waterproofing system.
This is why the primary benefit of waterproofing is protection against water; however, that's just the beginning. Waterproofing is one of the most important factors in determining the retention value of a property by protecting build sites against some of the biggest threats to a foundation's service life. The advantages of waterproofing include, but are not limited to the following:
Waterproofing creates a healthier environment by keeping mold at bay.
Basement waterproofing helps lower the overall cooling and heating costs.
It protects thin concrete floors from ground damage, cracks, and leaks.
Proper waterproofing ensures the overall protection and value of your home.
It prevents walls from cracks, bulking, leaks, and excessive structural damage.
Basement waterproofing provides extra protection if the sump pump fails.
Choosing a Waterproofing Material
Regardless of the building type, a solid foundation for waterproofing is constructed via high-quality materials and coating systems—protecting surfaces from long-term harm.
Related Article: Protection Against Osmotic Blistering
So, how do you select the right waterproofing products for leak repairs? To answer this question, we need to take a closer look at the waterproofing products commonly used in building envelope industries.
Polyurethane
Thermoplastic
EPDM Rubber
Rubberized Asphalt
Cementitious Coating
Bituminous Membrane
PVC Waterproofing Membrane
Various materials are used for waterproofing—some more successful than others. Depending on the building materials, environmental factors, surface preparation, and other job-specific factors, you will need to devote some time and effort to determine which option will most effectively fulfill your individualized project's criteria. (Ask an expert!)
Liquid Applied Urethane Coating
Liquid Applied: Easily conforms to irregular shapes.
UV Stable: Suitable for applications in direct contact with UV.
Excellent Chemical Resistant: Resistant to strong acids and bases.
Excellent Concrete Crack Bridging: Bridge new cracks up to ¼ inch.
High Solids/Low VOC: Compliant to most burdensome VOC regulations.
Bonds to Most Substrates: Excellent adhesion provides a fully bonded system.
Lowest Permeability in Industry: Designed for constant immersion environments.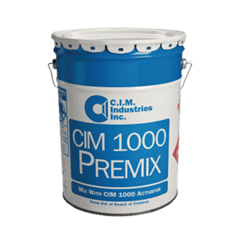 Fluid-Applied Waterproofing
Fluid-applied waterproofing materials are versatile building products used in various residential and commercial construction industries. When it comes to guaranteeing a secure and correct installation of everything from subfloors and staircases to windows and roofing, selecting the appropriate component is essential. One-component and two-component materials are the two types of sealant technologies available on the market. Let's take a more in-depth look at each type.
Related Article: Fluid Applied Vs Sheet Membrane Waterproofing
Most often used as a general-purpose sealer, one-component sealants are made of a single base component and do not need any other ingredients to be mixed in before application. On the other hand, two-component is the common choice for waterproofing applications. These sealants require mixing equipment since they have base and activator components. Mostly, two-component products are colorless, demanding an additional color pack.
Several considerations come into play when deciding whether to use a one-component or two-component sealant in a construction project. Even though both types of sealants accomplish the same goal, professional waterproofers often prefer two-component over one component since they work best for leak repairs. Simply put, due to the volume involved, two-component systems are usually reserved for use in more significant projects.
Waterproofing with CIM Industries
Now that you've gathered all the information about selecting the right waterproofing product for your leak repairs, it's time to join hands with a reputable waterproofing products manufacturer. If you're located anywhere in the United States, Europe, or Asia, contact CIM Industries, a parent company of Chase Corporation. We've been in the waterproofing industry since 1946 (76 years), aiming to provide industry-leading products for the waterproofing and building envelope industries.