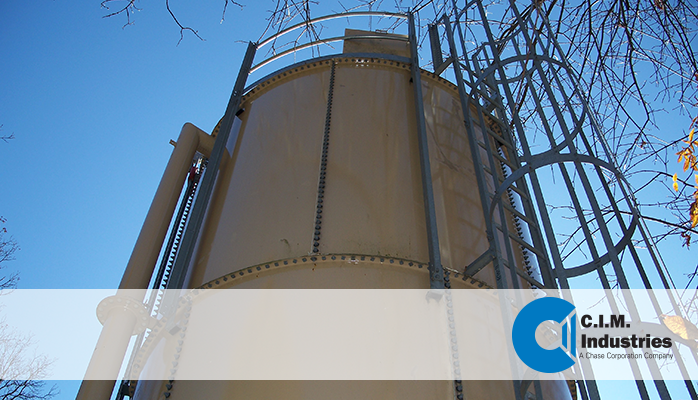 Clean drinking water is often taken for granted. Drinking water standards are more stringent today to ensure that water is safe to drink. In 1988, NSF/ANSI 61 Drinking Water Systems Components – Health Effects standard was published. There are several laboratories certified by ANSI to test to this standard, including Underwriters Laboratories, the National Sanitation Foundation, and the Water Quality Association.
Protective coatings and linings approved according to this standard are marked with the logo of the laboratory providing the tests. Approval is an ongoing process which often includes regular unscheduled visits to the manufacturer's location to confirm products are manufactured in accordance with prescribed criteria the manufacturer provides to the laboratory.
However, just because a product has the appropriate logo does not mean it is approved for your particular application, because all approvals are based upon the following:
specific systems tested
specific system cure schedules
water contact temperature, and
surface area to volume ratio (tank size limitation).
Confirm approvals for product specified
The specific coating system tested, along with coating thickness and primers used, are listed in the approval. Coatings applied at a thickness greater than what is tested are not approved for the application. Primers or other ancillary system components should be listed in the approval or have their own approval.
Confirm cure times and wash-down procedures
The cure times will generally be based upon the thickness and temperature especially if they contain solvent. Thicker coatings and lower temperatures will slow down solvent evaporation and will require longer cure times. Higher temperatures and lower relative humidity will shorten required cure times. It is critical to allow coatings to sufficiently cure and to wash down properly, or there could be taste and odor issues. Refer to the potable water approval and manufacturer's instructions to insure proper methods are utilized.
Download>> Decontamination or Washing Procedures For Potable Water Tank and Fish Pond Service
Confirm required water contact temperatures
Drinking water system components are generally tested at 23°C, 60°C, or 82°C. Coatings tested at higher temperatures would be approved at colder temperatures, but coatings that are only approved at colder temperatures are not approved for use at higher temperatures. The actual temperature of the water in your tank will determine what level of approval is required. It is more difficult to obtain an approval at higher temperatures because coatings will leach more into the water at elevated temperatures.
Confirm approval with your tank size.
Approvals will list the maximum surface area to volume ratio and minimum tank size for the approved coating. All coatings can transfer chemicals into the water with which the coatings come in contact. The chemicals that are transferred to the water become diluted by the volume of water, so the approval testing needs to be carried out with a specific volume. Coatings that are approved for a smaller tank size transfer less into the drinking water than coatings that have a higher minimum tank size.
This link includes an online third-party approval by Underwriter Laboratories for CIM High Performance Membranes.
Choosing the NSF/ANSI 61 approved product for the right job is important to ensure water is safe to drink. If you have questions about finding a high-performance coating to solve your potable water tank lining needs, please contact us at 800-543-3458.