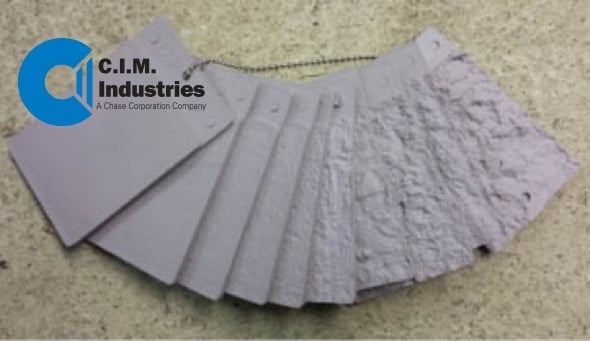 The first thing that usually comes to mind when people think of profiling concrete to prepare for coating application is sandblasting. Unfortunately, this method may not always be practical. Sandblasting is loud and can create excessive dust so other alternatives are sometimes required.
When applying elastomeric coatings over concrete, abrading the surface is almost always required. This prerequisite to abrading the surface is twofold:
1) Remove the "laitance" or weak surface layer of the concrete.
2) Create an anchor profile for the coating to adhere.
The requirement which most coating manufacturers use to measure the roughness of the concrete surface is the Concrete Surface Profile or "CSP". CSP was developed by the International Coating Repair Institute (ICRI) and is divided into 10 classifications often depicted by molded rubber comparison chips (CSP 1-10) as shown below.